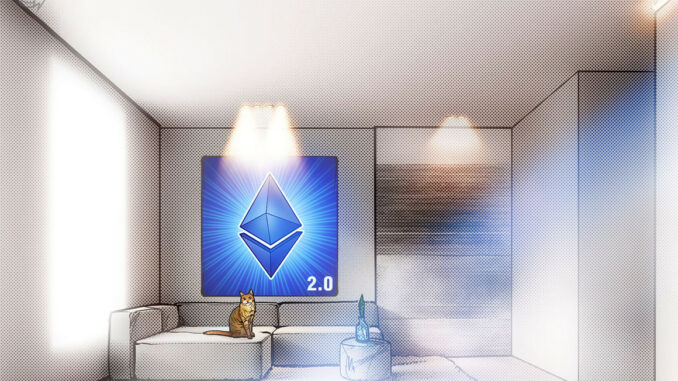 Ethereum 2.0 (Eth2) is being pegged as the blockchain Messiah of Ethereum. Newsflash: it's not. The long-awaited changes are not expected to solve core issues that are plaguing the network and forestalling wider adoption.
Vitalik Buterin, the brilliant mastermind behind the Ethereum blockchain, considers the personnel working with Ethereum as a bigger problem than the actual software, as he stated in a recent interview with Forkast news. While the personnel working on the project may or may not be problematic, it's surely not the only shortcoming. As promising as the new rollout may seem, the kind of software upgrades set to be introduced will not solve the long-term problems plaguing the network from reaching the heights Buterin and his disciples once envisioned.
Related: The great tech exodus: The Ethereum blockchain is the new San Francisco
The major problems
Ethereum currently runs on a proof-of-work (PoW) system that enables only up to 15 transactions per second or so — double that of the Bitcoin (BTC) blockchain — and is widely considered as impractical for building any expansive decentralized finance, or DeFi, ecosystem. As a result, gas fees are incredibly high on Ethereum. Because so few transactions can be processed per second, the price to process faster becomes competitive. Research by Dune Analytics shows that 2-5% of transactions on Ethereum-based decentralized exchanges (DEXs) failed due to complications such as insufficient gas prices.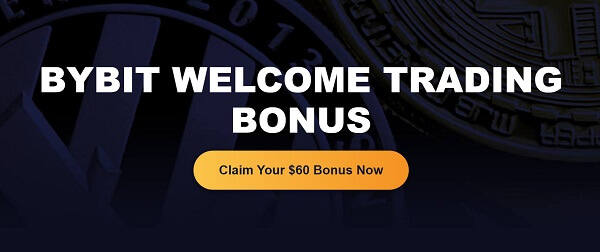 Related: Ethereum fees are skyrocketing — But traders have alternatives
Another core issue the Ethereum platform faces, but often disregards, is poor user experience (UX) design. As a result, the average users who may be interested in engaging with decentralized finance applications (DApp) or a nonfungible token (NFT) marketplace, for example, will avoid doing so because most user interfaces are not only not intuitive, but also lack sufficient educational resources to give users the know-how to use the platform.
Users are expected to set transaction fees in gas price and gas limits for transaction processing. Yet, how many users realistically know this without going down the intense rabbit hole of cryptocurrency jargon and information? Insider Intelligence reported that 25% of United States adults don't understand or know how to invest in digital currencies. How could users be expected to know without access to effective educational tools, for example, that sending payment from two separate wallets to the same receiving address would not cause a nonces conflict? In all likelihood, the vast majority of regular users would not be aware in the slightest of such a problem to begin with.
Related: Mass adoption of blockchain tech is possible, and education is the key
Ethereum 2.0
To respond to these long-standing issues, Ethereum's overseers announced the launch of Eth2 as a series of upgrades over its existing model, which would include switching to proof-of-stake (PoS) and sharding. The proof-of-stake concept states that people can mine blocks and validate transactions according to how many coins they hold. The Ethereum Foundation announced that it expects the switch to PoS to be completed by the end of 2021. As the Ethereum Foundation explained in a recent blog post, "the energy requirements remain unchanged" compared with the old PoW system.
Related: When will Ethereum 2.0 fully launch? Roadmap promises speed, but history says otherwise
Sharding is expected to take much longer and, according to Ethereum's website, "shard chains could ship sometime in 2022 depending on how quickly work progresses" after the current Ethereum mainnet merges together with the Beacon Chain proof-of-stake system. Sharding is the process of splitting a database horizontally in order to spread the load, reducing network congestion and increasing transactions per second. The shard chains are expected to give Ethereum more capacity to store and access data.
The new upgrades are designed to be more environmentally conscious and speed up the processing of transactions. In addition to these upgrades, the blockchain programming language is expected to change from the traditional Ethereum Virtual Machine (EVM) to one that can be adopted by developers using C++ or Rust, which will simplify coding directly into a browser. While the infrastructural upgrades may prove beneficial in some capacities, such as improving the flow of transactions, they still miss the mark.
First, Ethereum 2.0 has been in the works for years, leaving many users wondering when the actual full upgrades will happen. Proof-of-stake is intended to reduce mining cost and energy consumption, however, network throughput will only increase if block times are reduced and/or block sizes are increased. Furthermore, sharding only helps applications that can run independently from one another and only need to be synced every once in a while. But DeFi's inherent decentralized and open-sourced nature means that the sharding-style processing would need to run transactions through a relay chain and thus slow down the entire process.
Related: Where does the future of DeFi belong: Ethereum or Bitcoin? Experts answer
More importantly, on the user experience front, Ethereum is still lagging behind to a large extent that remains unsolved by the rollout of the Eth2 upgrade. While Ethereum claims it will release upgrades that solve the transaction processing speeds and high gas fee problem to a degree, the foundation shows a blatant disregard for issues that, if resolved, would open doors for a greater number of users who are currently daunted by Ethereum's unfriendly interface.
Even when the expected upgrades will eventually roll out, users will still have difficulty setting transaction fees in gas prices and gas limits for transaction processing. Even beyond Ethereum, the UX issues are not unique to Ethereum and are common on other blockchains that use EVM protocols, such as Binance Smart Chain and Polygon. Because other Ethereum-compatible chains that use EVM protocol suffer from the same UX issues, it is difficult to envision a future in which even EVM-based chains will also be truly accessible to the average user.
In addition to the lingering gas fee parameter issues, transactions have long confirmation times that typically result in delays, asynchronous transaction submission and confirmation notices. Quite often a user will not receive confirmation right after the transaction, leaving too much uncertainty regarding whether the targeted recipient received the transaction. For users who are accustomed to instantaneous results on the web, like e-commerce situations, this is a strange and frustrating user experience.
Ethereum might be the darling of the blockchain world, but at some point, the hype may just turn out to be hot air, and it's very likely that the long-awaited upgrade will not attract wider mainstream adoption. It's not clear if the expected changes will be able to deliver the promises of the Ethereum Foundation's head honchos. Until Ethereum can solve some of the deeper issues at heart, it's doubtful that Eth2 will make a significant difference for anyone outside of the community of Ethereum enthusiasts. For now, Ethereum 2.0 is not a much-needed game-changer, but rather a cosmetic upgrade.
This article does not contain investment advice or recommendations. Every investment and trading move involves risk, and readers should conduct their own research when making a decision.
The views, thoughts and opinions expressed here are the author's alone and do not necessarily reflect or represent the views and opinions of Cointelegraph.
Adrian Krion is the founder of the Berlin-based blockchain gaming startup Spielworks, with a background in computer science and mathematics. Having started programming at age seven, he has been successfully bridging business and tech for more than 15 years, currently working on projects that connect the emerging DeFi ecosystem to the gaming world.