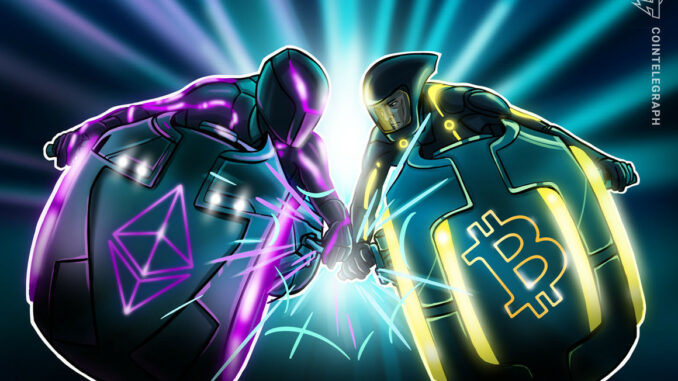 Goldman Sachs said in a note to clients on Tuesday that the blockchain with the highest "real use potential" is Ethereum, suggesting its ETH could become the dominant digital store of value.
As such, Goldman predicts the total market capitalization of ether (ETH) could overtake the total market cap for Bitcoin (BTC) in the coming years, according to a report in Business Insider. 
"[Ether] currently looks like the cryptocurrency with the highest real use potential as Ethereum, the platform on which it is the native digital currency, is the most popular development platform for smart contract applications."
Smart contracts comprise software enabling the automated execution of digital contracts, with the technology having facilitated the boom in decentralized finance (DeFi) protocols and crypto-powered decentralized applications (DApps).
The analysts noted that Bitcoin's first mover advantage had given it the stronger brand, however the believe it lacks some of the use cases of Ether and lags in transaction speeds. As a result of its its focus on hard money and network security, Bitcoin does not yet offer the same level of functionality as Ethereum.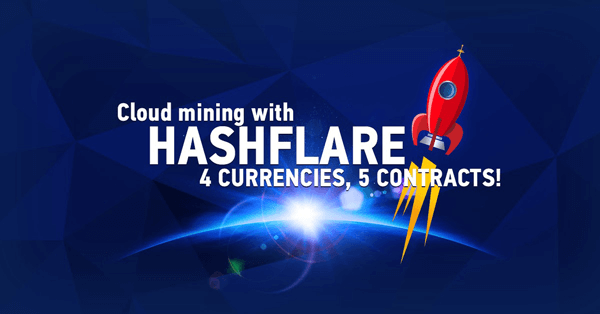 As a younger network, Ethereum has also been able to grow at a faster rate than Bitcoin. While Bitcoin grew 261% in the past year, ETH was up by 856% in the same period.
Despite tipping Ethereum over Bitcoin, the analysts also argue gold is a superior store of value to digital assets, characterizing gold as "defensive inflation hedge" and crypto as a "risk-on inflation hedge."
"This competition among cryptocurrencies is another risk factor that prevents them from becoming safe haven assets at this stage."
The note comes the month after analysts from Goldman Sachs' Investment Strategy Group told clients that crypto isn't even an "investable" asset class. The analysts said:
"While the digital asset ecosystem may well revolutionize the future of everything, that does not imply that cryptocurrencies are an investable asset class."
Banks aren't the only ones who've noticed Ethereum overtake Bitcoin in some substantial way. The founder and CEO of the Celsius Network, a crypto depository and lending company with $17 billion in digital assets under management, told Kitco News Monday that Ether has already eclipsed Bitcoin in terms of holdings among the platform's users and believed it would do so in the wider world in 2022 or 2023.
Disclaimer. Cointelegraph does not endorse any content or product on this page. While we aim at providing you all important information that we could obtain, readers should do their own research before taking any actions related to the company and carry full responsibility for their decisions, nor this article can be considered as an investment advice.