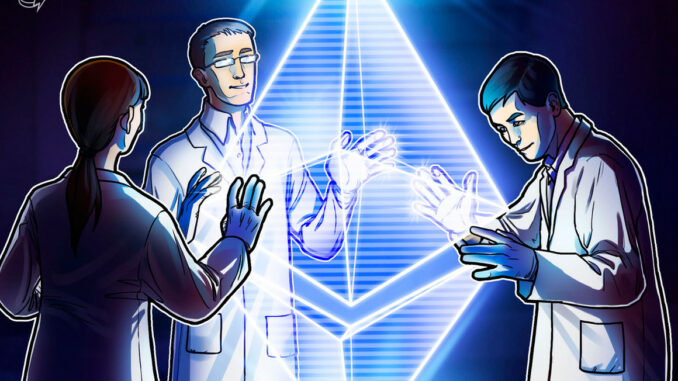 Bitcoin (BTC) has been seeing some consolidation below $50,000 as a psychological barrier. However, during this pullback, several big altcoins have been surging in price, suggesting that the alt season isn't over yet.
Meanwhile, Bitcoin's price faces a crucial resistance to break through, while Ether (ETH) is already cracking that resistance, hitting a three-month high versus BTC and facing a run toward the next resistance around the all-time high.
The primary question is now whether this Ether breakout is a signal for Bitcoin to follow suit and break through the resistance barriers in September. Historically, September has been a corrective month, meaning that such a breakout may catch many traders off guard. 
Critical resistance zone at $51,000 to break for Bitcoin
The daily chart for Bitcoin shows a consolidation between $44,000 and $50,000. This consolidation resulted in a big breakout of altcoins across the markets as some already broke their previous all-time highs.

The resistance is quite clear for Bitcoin. If BTC can break this resistance, a big impulse move is likely, comparable to the breakout above $6,000 in the earlier phase of this cycle.
The bearish divergence in the chart will only be confirmed when the recent higher low is invalidated and broken downward. At that point, the uptrend is officially reversed.
Currently, the market is consolidating after the rally from BTC's July lows. In other words, the bearish divergence remains unconfirmed until Bitcoin loses the lower bound of the support range, which can be found at $44,000.
Total market cap eyes new highs
The total cryptocurrency market capitalization shows a bullish continuation with constant higher lows and higher highs.
The crucial breaker for the market cap to break through is the resistance zone around $2.12 trillion. Once that one breaks, more upside is likely toward new all-time highs. This structure might also foreshadow Bitcoin's price trajectory, as this chart is currently demonstrating even more bullish behavior than BTC/USD.
Ether breaks above key $3,400 level
The daily chart for Ether shows a breakout above the crucial breaker at $3,400. This is a signal of strength for the entire market. The difference between Bitcoin and Ether right now is that ETH is hitting higher highs, while Bitcoin remains in a sideways range.
In this chart, the critical breaker for Ether is the previous resistance zone at $3,400. As long as that sustains support, continuation toward all-time highs becomes increasingly likely.
However, if a breakdown beneath $3,400 takes place, a potential bearish divergence comes into play, resulting in a correction to $2,600. Such a correction would also affect Bitcoin, which also has a few critical levels to watch as support.
Crucial levels to watch for Bitcoin
The chart for Bitcoin shows a slight downtrend since the recent high at $50,300. However, the chart shows significant support at $46,400 as well, which may prevent any more downside to $44,000 and below.
Such a correction could harm the markets and bring the entire market down toward lower levels, which might mean that Ether could drop below $3,400.
On the other hand, if Bitcoin remains within this range between $44,000 and $51,000 (on the lower timeframes, $46,400 is also an essential level), the conditions for altcoins to rally will only get better.
Until Bitcoin doesn't go vertical or has a significant impulse wave, altcoins are in a good position to outperform BTC in the short term, and that's what the market is currently seeing.
The views and opinions expressed here are solely those of the author and do not necessarily reflect the views of Cointelegraph.com. Every investment and trading move involves risk, you should conduct your own research when making a decision.