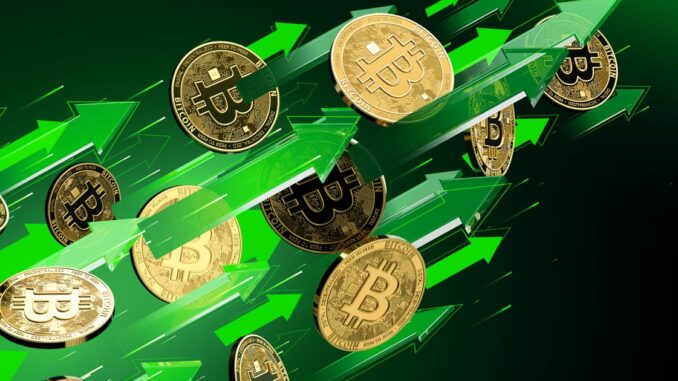 The world's premier digital currency is on track to break through the $40,000 price level after several impressive fundamentals stirred a new upshoot over the weekend. Per data from CoinMarketCap, Bitcoin was changing hands at $38,947 after rising by 13.31% in the past 24 hours.
Amid the rising push in the price of the digital currency, the coin tested a daily and weekly high of $39,280.42, a move that suggested to market makers that a plausible breach of the $40,000 resistance level is imminent.
Over the weekend, the price action of Bitcoin takes its backing from indications that Elon Musk's privately held space tech firm, SpaceX, has allocations in Bitcoin. The news was complemented by the update from Amazon, the American e-commerce giant whose executives are keen on hiring a crypto expert in a bid to stir a move that will see the firm begin accepting crypto for payments. The updates all showcased the potentials of Bitcoin as a major or growing force in world finance, and hence, the rub off on price.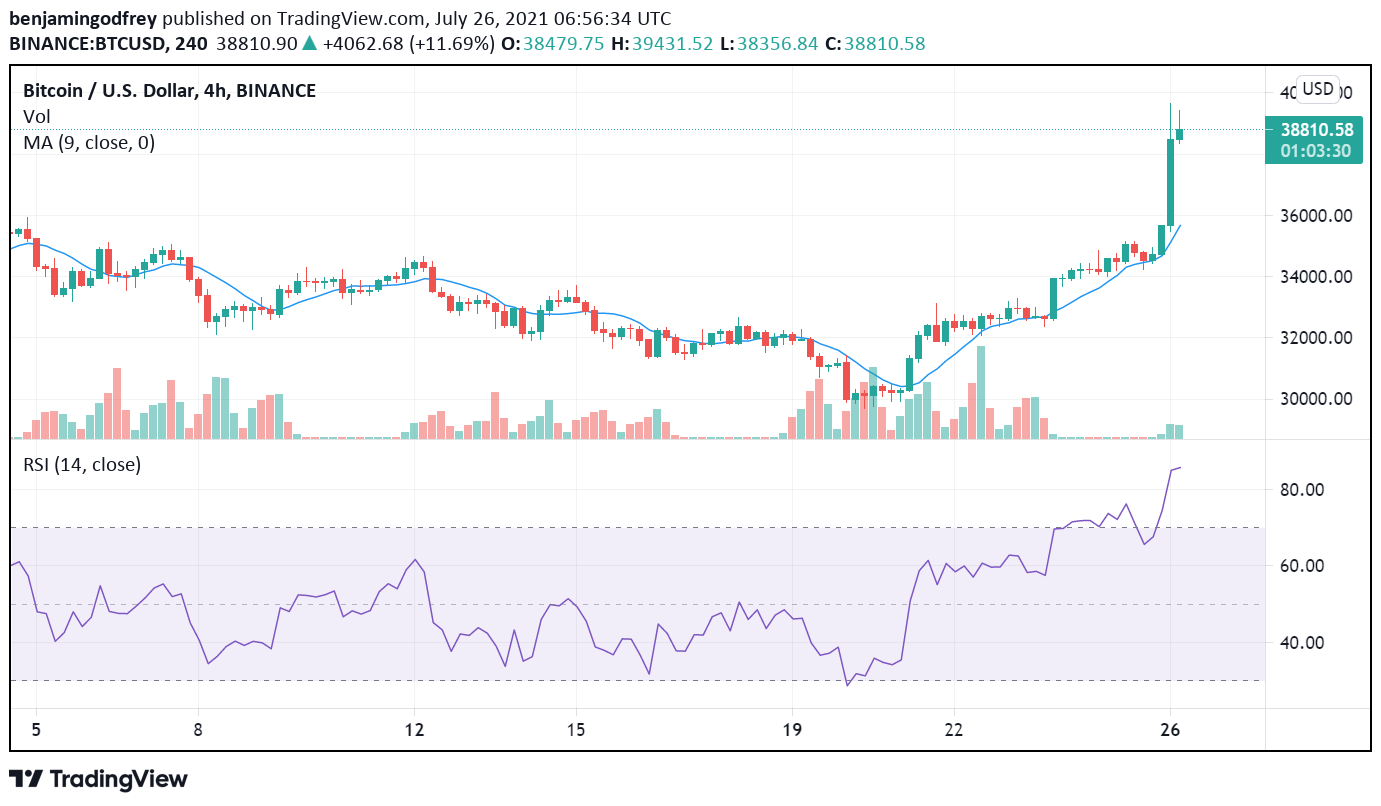 The BTC/USD chart on TradingView shows the bulls are in charge of the upward trend, as marked by the RSI rating of 85.78. The short-term moving average is also bullish, a position with the buyers dominating, as indicated by the bullish green candlesticks. At the current pace, sustenance of this growth trend will see the bulls push the price of Bitcoin beyond the $40,000 resistance point, a move that may unleash a whole new buyup across the board.
The upward movement of Bitcoin has caused some traders to be caught in a massive liquidation. The cryptocurrency ecosystem has seen as much as $1.1 billion in total liquidations in the past 24 hours, according to data from Bybt. While many cryptocurrencies are featured in the liquidations, Bitcoin accounted for the bulk, with approximately $850.38 million liquidated.
Image source: Shutterstock