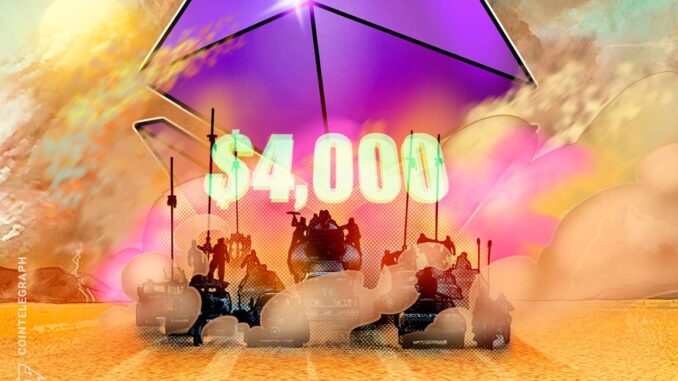 Ethereum (ETH) returned to $4,000 for the first time since May on Sep. 3 as a solid week of gains culminated in a major price milestone.
Against month-to-date gains of $600, the pair reclaimed the historic level it had lost in the dramatic trend reversal that rocked the cryptocurrency market roughly three months ago.
In so doing, Ethereum broke out of its three-month trading zone, with $4,025 just $350 away from all-time highs.
$ETH has completed its macro U-Shaped formation

It is now trying to breakout from it#Crypto #Ethereum pic.twitter.com/tMQSIjZVb6

— Rekt Capital (@rektcapital) September 3, 2021
In terms of weekly performance, Ethereum took third place out of the top ten cryptocurrencies by market cap, behind Solana (SOL) and Polkadot (DOT).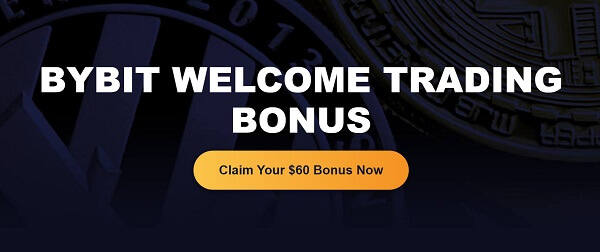 Bitcoin also capitalized on fresh strength of its own by rallying to a critical resistance at $51,000.
How long can the good times last?
Ether's successes gave bulls reason to rejoice but the move also produced some murmurs from critics.
Related: Is Ethereum's rally signaling the next bull market phase for Bitcoin above $50K?
With gas fees still causing frustration for traders, there was a sense of disparity as even actress Reese Witherspoon announced that she had invested in Ether.
Welcome aboard Reese! https://t.co/1crjCmi1Nv

— Tyler Winklevoss (@tyler) September 2, 2021
Broadly, however, opinions converged on the final months of 2021 mimicking the rush to the finish of 2013 and 2017.
"Regardless of when exactly it comes the next few months will probably be insane beyond what most of you can imagine, but also one day during all that mania the music will stop," popular Twitter account Lark Davis summarized in a dedicated thread on the current crypto bull market.
ETH comes within $300 of all-time highs
Data from Cointelegraph Markets Pro and TradingView confimed ETH/USD hit highs of $4,025 on Bitstamp Friday.