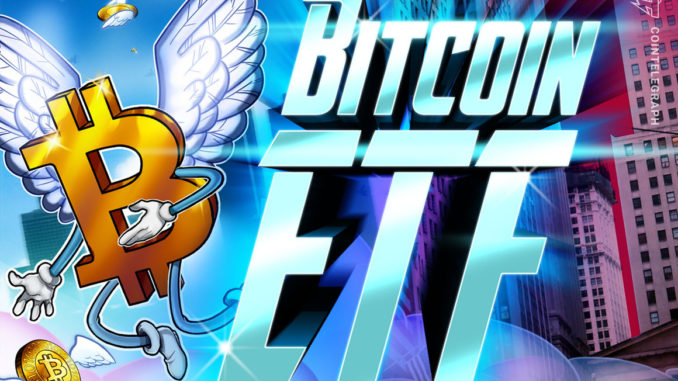 Galaxy Digital has submitted a Bitcoin (BTC) exchange-traded fu filing with the United States Securities and Exchange Commission.
According to the form S-1 published by the SEC on Monday, the Galaxy Bitcoin ETF — if approved — will trade on the NYSE Arca exchange, with the Bloomberg Galaxy Bitcoin index tapped as the pricing mechanism.
Detailing the price mechanism for the prospective Bitcoin ETF, the filing reads:
"The end-of-day Index price is calculated using the Bloomberg Crypto Price Fixings ('CFIX') mid-price for bitcoin. CFIX is based on pricing provided by the Bloomberg Generic Price ('BGN') using Bloomberg's data, technology and distribution platforms, and is made broadly available to the investment community with the objective of providing cryptocurrency fixings that are reliable, representative, and transparent."
As previously reported by Cointelegraph, Galaxy Digital, via its financial services subsidiary, launched a Bitcoin ETF product in the Canadian market back in March.

Galaxy's Bitcoin ETF filing did not list any custodian or administrator. The filing document also did not provide details of the trustee beyond the organization being a "Delaware trust company."
The Bitcoin ETF filing by Galaxy Digital comes on the heels of a similar application by Fidelity back in March.
The SEC is yet to approve any Bitcoin ETF, with the previous leadership citing volatility and price manipulation concerns.
Meanwhile, the SEC has less than two weeks to deliver its initial response to VanEck's Bitcoin ETF filing following the commission's acknowledgment of the submission back in mid-March.