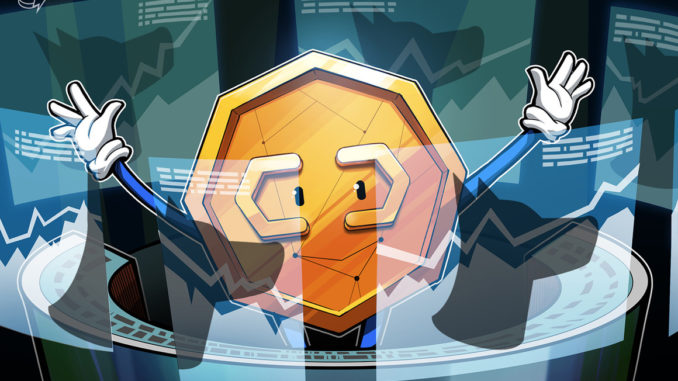 Cryptocurrency traders awoke to an altcoin bonanza as a handful of meme tokens, along with some of the more established projects, staged double-digit rallies while Bitcoin (BTC) price slowly recovers to the $57,000 level. 
The biggest event generating conversations across the crypto sector and social media is the rise of dog-themed tokens inspired by the recent mega rally from Dogecoin (DOGE). The more than 20,000% rally from DOGE has shocked value investors across the world and many Bitcoin maximalist and equities traders are scratching their heads in confusion, given that DOGE was originally created as a simple joke.
While DOGE has experienced a 40% pullback since reaching an all-time high at $0.74 on May 8, other canine-themed tokens have jumped out ahead of the pack to take the lead while Dogecoin takes a breather.
Demand for Shiba Inu (SHIB) has been so intense that buyers overwhelmed the Binance system with deposits, causing the top exchange to run out of deposit addresses, while the Binance Smart Chain-based Australian Safe Shepherd (ASS) token has gained more than 400% in 24-hours. The Elon Musk-inspired Dogelon Mars (ELON) has al rallied 170%.

While Ether (ETH) continues to hold the $4,000 level as bulls successfully defend against any significant move to the downside, EOS, the once touted 'Ethereum Killer', has seen its price spike more than 40% after Block.one announced that it had secured $10 billion in funding for the creation of an EOS-based cryptocurrency exchange called Bullish Global.
Other notable altcoin gains include a 35% rally in the price of Yearn.finance (YFI) to establish a new record high at $77,041 and a 20% spike in the price of Reef (REEF) to an intraday high of $0.508.
The overall cryptocurrency market cap now stands at $2.449 trillion and Bitcoin's dominance rate is 42.8%.
The views and opinions expressed here are solely those of the author and do not necessarily reflect the views of Cointelegraph.com. Every investment and trading move involves risk, you should conduct your own research when making a decision.